Our hand-dyed Tudor Silk (manufactured in Switzerland) is an extra-fine silk wonderful for stitching on high count fabrics such as 40 & 45 count linens. It separates into 12 strands, with each strand half the weight of a "normal" strand of our silk floss. Stitch with one strand over-one on fine counts or vary the number of strands for other counts.

To stitch, use a short length of Tudor Silk. If knotting occurs, Thread Heaven can help prevent it.

Photos will be available soon.

000 - Soft White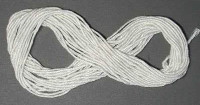 001 - Charcoal New 2013
003 - Vanilla New 2013
007 - Valencia New 2013
010 - Winter Woods New 2013
012 - Rosewood New 2013
016 - Holiday Green New 2013
017 - Deep Blue Sea New 2013
019 - Tropical Sea New 2013
023 - Velvet Night Sky New 2013
024 - Blueberry New 2013
025 - Purple Night Sky New 2013
035 - Poinsettia New 2013
045 - Lacquered Gold New 2013
048 - Spanish Moss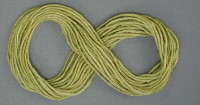 050 - Bluegrass New 2013
053 - Granny Smith Green New 2013
062 - Cranberry New 2013
065 - Antique Pink New 2013
072A - Sierra Haze Light New 2013
077 - Fall Foliage New 2013
086 - Antique Gold Dark New 2013
087 - Forest New 2013
093 - Midnight New 2013
096 - Summer Foliage New 2013
097 - Halloween Green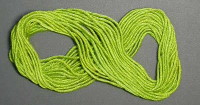 104 - Ecru New 2013
105 - Taupe New 2013
106 - Desert Rose New 2013
107 - Honey Bronze New 2013
109 - Black Cherry New 2013
112 - Harvest Grape New 2013
113 - Autumn Arbor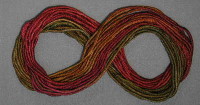 114 - Red Clay New 2013
115 - Topiary New 2013
116 - Olive Grove New 2013
117 - Elizabethan Green New 2013
120 - Green Gables New 2013
126 - Cobblestone New 2013
128 - Cherry Tart New 2013
129 - Baby Corn New 2013
130 - Sunflower New 2013
131 - Sable New 2013
133 - Pecan New 2013
136 - Holiday Blue New 2013
138 - Artic Ice New 2013
139 - Pomegranate New 2013
140 - Pigeon New 2013
141 - Sandstone Rose New 2013
142 - Victorian Garden New 2013
145 - Blue Heron New 2013
151 - Cinnamon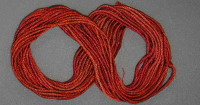 153 - Ollalieberry New 2013
155 - Denim Blue New 2013
157 - Pumpkin New 2013
160 - Blythe Green New 2013
161 - Avonlea Green New 2013
162 - Schoolhouse Red New 2013
163 - Evergreen New 2013
166 - Coffee Bean New 2013
169 - Old Gold New 2013
170 - Milk Chocolate New 2013
171 - Cafe Au Lait New 2013
172 - Arroyo New 2013
174 - Aubergine New 2013
176 - French Blue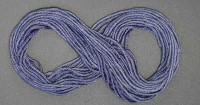 178 - Mocha New 2013
179 - Iris New 2013
185 - Green Tea New 2013
186 - Birch Brown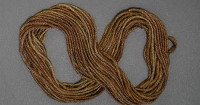 185 - Green Tea New 2013
186 - Birch Brown New 2013
188 - Northern Lights New 2013
193 - Terra Cotta New 2013
194 - Flowers of Italy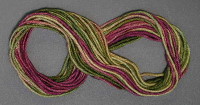 197 - Burnt Orange New 2013
199 - Fawn New 2013
200 - Leaf Green New 2013
201 - Hazelnut New 2013
206 - Olivine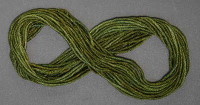 208 - Cocolat New 2013
209 - Mulled Wine New 2013
211 - Antique Black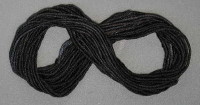 212 - Black Walnut New 2013
213 - Thistle Patch New 2013
214 - Thistle Orange New 2013
216 - Thistle Green New 2013
217 - Canary New 2013
218 - Hazelnut Dark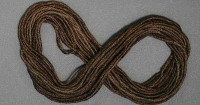 220 - Cinnabar New 2013
222 - Pine Barrens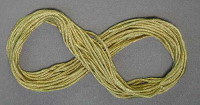 223 - Havana Brown New 2013
224 - Jersey Shore New 2013
229 - Golden Squash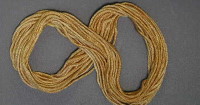 232 - Rose Violet New 2013
234 - Oatmeal New 2013
235 - Cabernet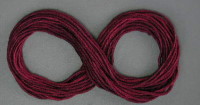 236 - Italian Gold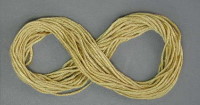 237 - Candy Apple Red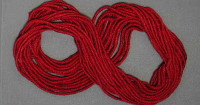 239 - Tangerine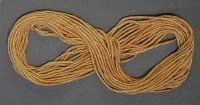 240 - Belllagio Red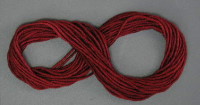 242 - French Blue Light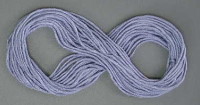 243 - Vintage Teal New 2013
244 - Pebbles New 2013
245 - Williamsburg Rose New 2013
246 - Ironwood New 2013
247 - Brick New 2013
248 - Dutch Red New 2013
249 - Flamingo New 2013
250 - Attic Blue New 2013
251 - Mary Woods Bleu New 2013
252 - Peruvian Lily New 2013
253 - Toadstool New 2013
257 - Coral Red New 2013
264 - Woolly Bear New 2013